Vuma
The new standard for monitoring market expectations
Vuma is a globally accessible web-based interface for your Investor Relations team and its sell-side analyst community that allows IRs quickly and accurately to generate, interpret and distribute your Company's profit consensus.
Vuma is an intuitive, easy to use web-based system that is bespoke to your Company's needs - and you are in control; your team defines what and when you collect from your analysts - reporting metrics, analyst coverage, financial periods to gather and frequency of updates.
We provide a secure database logging all updates for easy analysis as well as providing a full audit trail.
Use our analytic tool to allow you to generate, view, share and interpret the data, adding value and saving your team time.
We have a well-established and proven record of working with mega cap to small cap companies.
Vuma is a tool that allows you to focus your time on monitoring and analysing consensus, not spending hours gathering it. Importantly, your team maintains its analyst relationships.
Vuma was launched in 2010
We currently work with over 35 mega to small cap clients with a combined market capitalisation of over €850bn.
Over more than 110 investment banks and brokers are regularly inputting data to the system.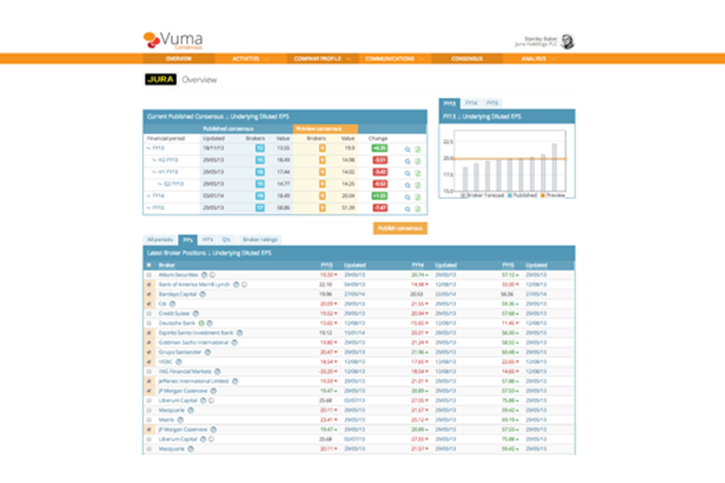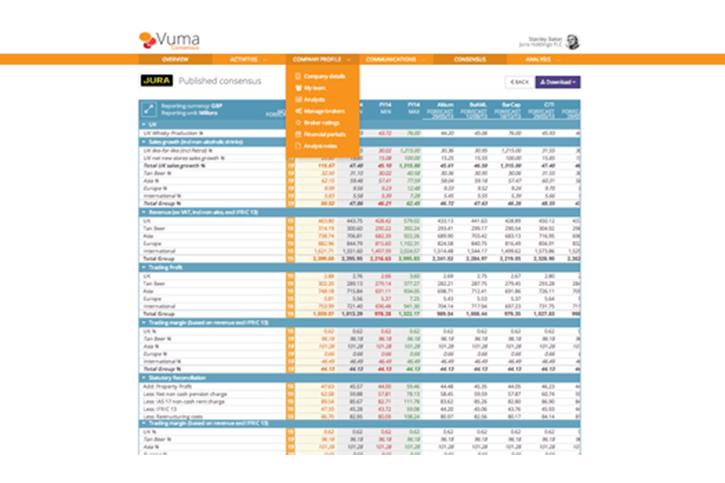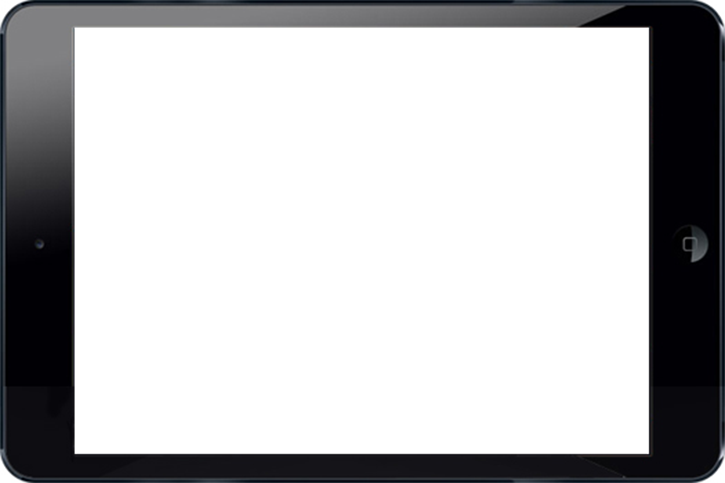 KEY FEATURES
Create bespoke reporting templates for your company with total flexibility on line items, financial periods (quarterly, half-yearly and annual), and currency. Our intuitive system collects the numbers that are important to your company and sector.
Enables guidance that has already been issued to the market to be displayed to all analysts covering the stock, on a general and line-by-line basis.
Displays the status of each analyst's forecast showing full line-by-line detail and when the forecast was updated.
Helps manage your company's analysts; stores analyst contact details and publicises events through a calendar function.
Generates and issues profit consensus. Your company selects the brokers' forecasts forming the consensus and the system displays and logs a detailed consensus and high and low estimates for all line items
Your team can record and share interactions with your analysts through our Activity log and export them to email or spreadsheet.
Facilitates easy communication of the latest consensus data across your company with the use of view-only logins for your Finance, PR and Treasury departments as required.
BENEFITS
Vuma has been designed to help listed companies:
Standardise the collection of market earnings forecasts to a company specified template.
Centralise and simplify the process of collection by offering a web portal for the analysts to upload their forecasts.
Provide a place to store guidance, presentations and notes about your upcoming financial periods, giving the analysts a single, secured place of reference alongside any existing website.
By offering this through a web based tool Vuma provides:
Improved transparency and accuracy of the collection of forecasts and the generation of consensus.
A single point of reference on progress of collection, Preventing incorrect excel versions.
Data tools to allow quick analysis of the brokers forecasts and consensus.
A database with an auditable store of previous consensus.
---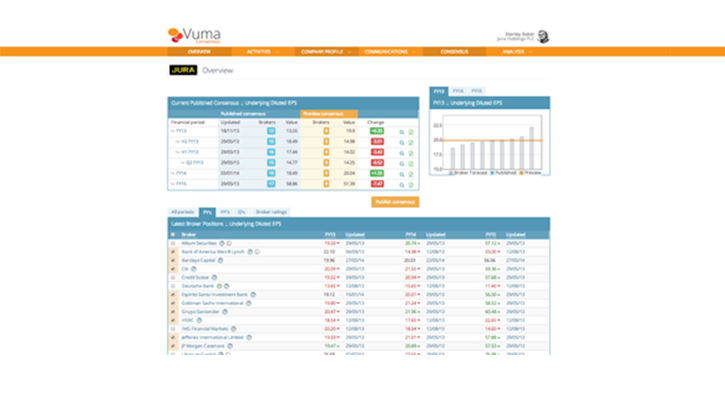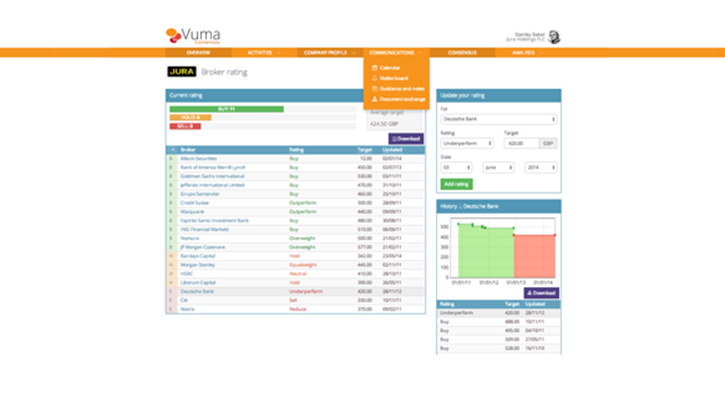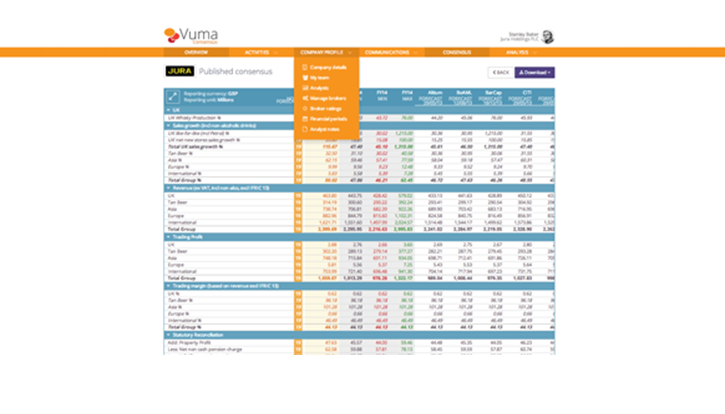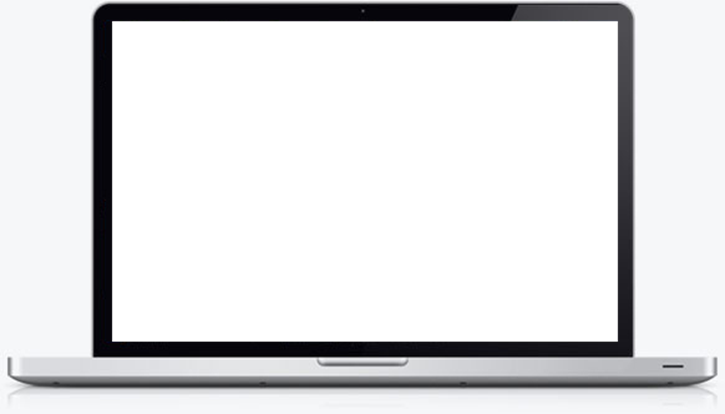 ABOUT US
Vuma was designed and developed in association with leading IR experts, several FTSE 100 companies and top analysts in 2010,
since then the list of users across the industry has continued to grow.
Vuma is based in Central London. All Vuma's products are built in house with a dedicated development team of over 5 people.
MANAGEMENT TEAM
Nick Webster

Nick qualified as a chartered accountant with Deloitte where he spent 7 years, first in their Audit & Advisory practice and then in their Private Equity Transaction Services department. Prior to launching Vuma, he completed an MBA at London Business School.

Jonny Webster

Jonny previously was responsible for all Technology and Products at Gorkana Group, the online media and PR database, for three years. During this time, he restructured all IT services and operation procedures at the firm. Prior to this he launched and ran the Gorkana division, Gorkanapr, the financial PR community, jobs and news products. He holds a BSc from the University of Bristol.

Mahesh Thangavelu

Mahesh worked as Senior Technical Associate for British Telecom's Billing and Payments programme for 4 years. He was also responsible for BT Letters design and e-billing at Tech Mahindra. Prior to joining Vuma in 2011 as a Business Analyst, he completed his MBA at Aston University, Birmingham. He also holds a degree in IT Engineering from Anna University, India.

Adam Cooper

Newest member of the team Adam has worked in system development and support since graduating from Sheffield Hallam University in 2015. He holds a degree in International Business.

Steve Webb

Steve Webb was until 2012 investor relations director at Tesco PLC. He is now an IR consultant and director of Vuma. Steve joined Tesco PLC in 2004 and was promoted to Tesco PLC's retail council in 2007. He spent 15 years at Safeway plc in a variety of strategy and planning roles, latterly as a member of its operations board. Steve's early career was in retail analysis at Verdict Research, where he was a partner and major shareholder, and at Lehman Brothers where he was an equity analyst on food and general retail.
In addition, Vuma has the benefit of an advisory board of experienced Investor Relations professionals.